Last update 18/01/2022.
COUR RENAISSANCE
Commercial Gallery




At the same address, in the court of the house, is there a splendid commercial gallery : The Cour Renaissance.
You will discover there the interior of our typical house of Riquewihr with the Wine trail painted on a 15 meters length wall on more than 4 meters in height and three shops which propose memories, gifts, and wines to you, products resulting from the soil and craft industry.


Here are some photographs of the original fresco of the Court Rebirth, a representationunique in the world of Alsace View from the sky by an international artist : David Bonfils whom you can admire the website on www.wayofspray.com.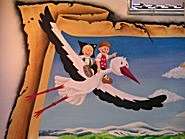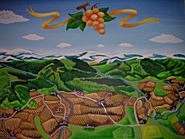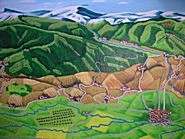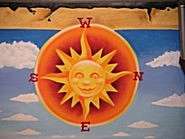 Click on a picture to enlarge it.
The shops of the Cour Renaissance :

L'Air Du Temps
Personalized Impressions on textile, gifts, souvenirs.
website : www.lairdutemps.com
Couleurs d'Alsace
Paintings on wood and metal, decorative objects, craft industry of art, gifts.